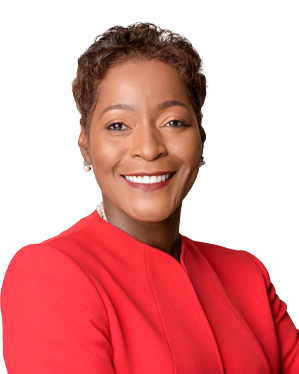 Cheryl Lewis
Deputy Director General
Cheryl Lewis joined the OUR as Deputy General Counsel in October 2010 and has served as General Counsel to the OUR for the last six years prior to her appointment.
During her tenure at the OUR, she has provided leadership and effective representation locally and internationally. Notably, Ms. Lewis has been at the centre of, and has played a pivotal role in, discussions, negotiations and planning for the successful introduction of Liquefied Natural Gas (LNG) in the electricity sector and the development of the associated infrastructure in Jamaica. She has also delivered special lectures internationally on Jamaica's experience with LNG.
Prior to joining the OUR, Ms. Lewis worked as Counsel in the Attorney General's Chambers for 15 years where she served in various capacities including as Assistant Attorney-General in Litigation, Divisional Director of General Legal Advice and Divisional Director of the Commercial Affairs Division.