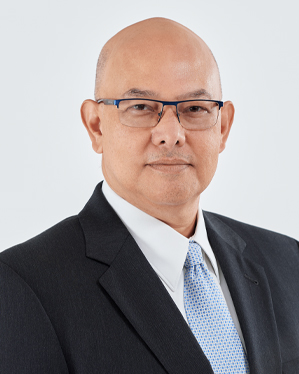 Simon is an engineering and business consultant. He has previously worked at GraceKennedy for over 20 years in various capacities, including Head of Special Projects, Group Chief Information Officer, General Manager of three food manufacturing plants, and as CEO of Hardware & Lumber Ltd. He also led several new product and manufacturing process innovations, compensation design and implementation, major distribution center construction projects, and community development activities while at GraceKennedy.
He also has over 15 years' experience in the steel industry in general management, engineering, metallurgy, customer service, quality assurance, process improvement, product development, and IT deployment.
In addition to being a member of the OUR's Office, Simon is Chairman of the Jamaica National Agency for Accreditation, Chairman of Jamaica Stroke Alliance, Director of Recycling Partners of Jamaica, Director of  Grace Cooperative Credit Union, and Vice President of the DeCarteret College Alumni Association. He is Honorary Director and was previously Director, Vice President and Deputy President of the Jamaica Manufacturers and Exporters Association (JMEA) and Trustee of the JMEA Pension Fund.  He also served as Director of Grace & Staff Community Development Foundation.  He was Chairman of the National Quality Infrastructure Project from 2003 to 2007.
Simon holds a Bachelor of Applied Science degree (Metallurgical and Materials Sciences) from the University of Toronto and a Master of Applied Science degree (Management Sciences) from the University of Waterloo. He is a registered Professional Engineer in Ontario.